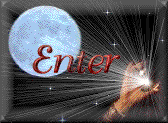 Enter here to find out how to purchase a personal reading from Mellonie Irwin Taylor.

By pushing the enter button above, you will be entering my online shop, which also includes personal channelings, numerlogy analysis and spiritual merchandise such as stones and smudges. I hope you find my shop interesting. If you have any questions before making a purchase, please email me at avalonea@msn.com

Thank you

The spread I use for my tarot readings is known as a Celtic Cross..it is a 10 card reading..but I dont stop till they tell me to, so most readings end up with between 10 and 20 cards. Very indepth and detailed.

If you purchase an email reading..I actually post it to a webpage..where you can view it with the cards, Ive actually drawn.. Here is a sample to give you an idea:


By drawing the High Priestess..it shows that you are highly intuitive perhaps even psychic.. The High Priestess..also tells you to follow your heart..or listen to your intuition..it is guiding you in the right direction. The High Priestess is sometimes actually the answer to your question..Follow your heart..your intuition. This is your spirituguides telling you what to do. Listen

If you would rather use Cash or MO for your reading, email me for maililng instructions and prices.