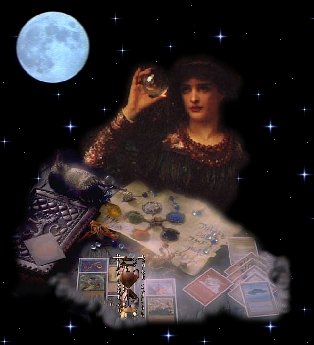 Welcome Friends !!

Ive set up this page to make it easier for everyone to purchase a reading or channeling from me. Listed below you will find the different readings I have to offer. Beside each one is a paypal button for you to make the purchase with the convienence of a credit card or checking account.

Below you will find a listing of services offered here:


Get in touch with your spiritguides, let me channel them for you. This is a personal message, directly channeled from your spiritguides and guardian angels. Ask questions..request guidance or advice..or just tell them to speak their minds and tell you what you need to know.


Curious or just need validation about past lives..let me channel your guides to tell you more about the lives you lived before.


Do you have questions..need guidance or advice..get a full tarot card reading. The reading can answer questions, give you advice with problems or just tell you what you need to know about the near future. Usually these readings cover the next 3 to 6 months. But you can have one as often as you feel it nessesary. We can do this via, email, chat or phone. Place your order and I will notify you via email as to the best time possible for both of us to do the readings. (email readings do not need an appointment)


This is an extensive full numerology analysis. I do not use a computer to generate these..I do them all by hand...so they are very indepth and accurate. It will tell you things like what you came into this life to accomplish ( the lesson you have came here to learn) It will cover, soul, destiny, personality, career and many other aspects of your life. Very informative..not to mention..it gives you the numbers that are associated with your name and birth. You will love this enlightening journey into your life.

Rocky Mountain Spiritual Herbal Smudge $20.00


(Price includes shipping and handling)

These wonderful smudges were hand picked and made by me..empowered with the love of spirit to heal, cleanse, clear, inspire and provide a better environment. I handpicked the sage used in these smudges from the beautiful mountain valleys here and around Missoula, Montana. the smudges are my own recipes inspired by spirit to help you clear negative energies, heal the spirit and body, raise spiritual awareness and intuitive abilites, and increase abundance. You will also find inside each package a little gift from myself and spirit..a crystal..which you can keep and carry in your wallet or purse. This stone is empowered with protection and light. The smudges also make wonderful gifts. Place order now..as supplies are limited till next spring..(snow keeps me from sage harvesting :)

Once I receive your order from Paypal I will notify you via email, so that we can set up a time to do the reading. Personal channelings and numerlogy analysis may take up to two weeks for completion.